Sonia has always considered the ability to listen well to be one of her most important attributes. It allows her to really get to know her clients for who they are and what they aspire to achieve. It ultimately helps guide her in providing financial advice that is most relevant to each – whether they're a pre-retiree, a retiree or a multigenerational family.
As a Financial Advisor, Sonia knows she has done her job when clients feel like they have a solid road map for their future and can see how it all comes together. "My goal when meeting with clients is to listen and to explain things in a way that is easy to understand and relevant to them on a personal basis." Sonia says.
Of course, serving as CEO of Owens Estate & Wealth Strategies Group and as branch manager brings added responsibilities to Sonia's day. She reviews periodic regulatory changes and determines the necessary application to ensure we maintain compliance within the industry. She oversees our team and works hard to create an environment where each person feels valued and appreciated for their contribution to the overall success of the company.
Sonia's career path makes for an interesting story. After graduating college, she had every intention of becoming an elementary school teacher. Through a twist of fate, she fell into the role of administrative assistant to Mary Owens, the founder of Owens Estate & Wealth Strategies Group. Over the years, Mary gently challenged her to do better for herself and her future.
Inspired by her mentor, Sonia went on to learn all aspects of the business and serve in roles such as operations manager, general manager, compliance officer and financial advisor. Since Sonia had the securities licenses, Mary began to ask her to assist clients with certain things.
"The more I met with clients, the more I absolutely loved it. I really enjoy meeting people and getting to know them – where they are, where they've been and where they want to go," Sonia says. "It is always such an honor when a client chooses to work with our team because I feel like a person's financial well-being sets the stage for their quality of life, both now and in the future."
Today, Sonia is a partner and CEO of Owens Estate & Wealth Strategies Group and serves as branch manager.
Sonia holds her Series 7, 9, 10 and 66 securities licenses, a California insurance license (#0I82211), and the Chartered Retirement Plans Specialist® designation. She earned a Bachelor of Arts degree in liberal studies from California State University, Sacramento, and is currently working toward her Master of Science degree in economics through Southern New Hampshire University. She also devotes much time and energy to serving our community volunteering as a liaison for Junior Achievement, bringing financial literacy to our local schools and serving on the board for Sierra Nevada Children's Services.
Sonia was born and raised in Grass Valley, where she lives today with her husband, Jeff, and their children, Avery and Blake. In her free time, she enjoys camping, boating, watching her kids play sports, and spending time with her friends and family.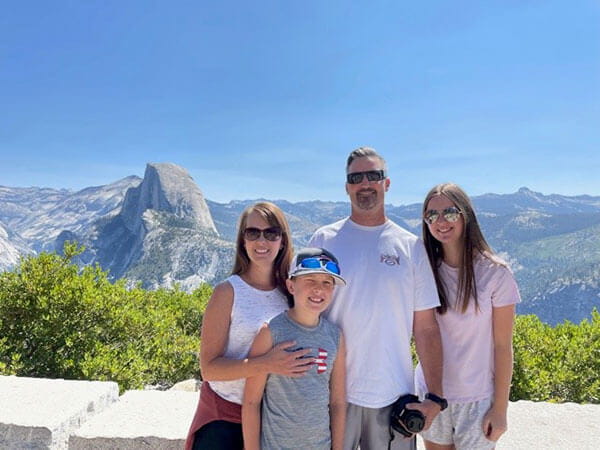 Raymond James is not affiliated with the above organizations and/or charitable causes.